Badge Puzzles (no spoilers here)
SEC-T Badge Puzzle is a new tradition of pen-brain-and-paper puzzles designed to be medium hard yet annoyingly easy to over analyse. The first person to solve a badge challenge will get two free entries to SEC-T of the year(s) of their choice. Currently there are different methods for submitting your answer, either by using the same webpage your ticket was downloaded from or by emailing [email protected]
If you believe you find a bug or are in a desperate need of a hint send us an email to [email protected]. To the extent that we give answers to any elements of the puzzle these answers will also be published here for everyone to see.
Generally the following things are true for the puzzles.
The entirety of the puzzle is present on the card itself or in a location described by the information on the card.
The puzzle can be solved without brute forcing, advanced (non human brain simulatable) algorithms.
To complete the puzzle requires access to the SEC-T website.
Some python will help with repetitious tasks.
You might have to read a wikipedia page or an RFC etc. and discover ideas, standards and practices you have long since forgotten or never learned.
---
2018 (Solved)
The 2018 badge challenge was delivered on an NFC tag. The challenge had a minor bug that could easily have been figured out. But  because of that we have reprinted a fixed version below (base64 to preserve the data).
2020-05-02: It came to our attention that there was several issues with this challenge and a corrected version has been published here.
X25Db21tdW5pdHlFY29sb2d5QXRfaGlzcG9pbl9pZnlvX2hhdmVyZWFkdGhyb3VnaG91X3Zpc2lf
bnNnb2Fsc2FfZHN0cmF0ZWdpZXNhbmRoYXZlX19pY3R1cmVvX3doYXR3ZWFyX2Fib3V0V2VzdXNw
ZWNfeW91YXJlcGFydG9mdGhlY29tbV9faXR5Zm9yd2hpY2h0aGlzZWNvc19zdGVtaXNpbXBvcnRh
bnRJZnlfdWhhdl9hbl9pZGVfX29uaG93d2VjYW53b3JrdG9nZV9oZXJ0b21hX2Vjb25mZXJlbmNl
c21vcmV3b3JfaHdoX2xlZm9yZXZlcnlvbmVpX3ZvbHZlZG9yanVzdGhhdmVhbmlfZWFvZmhvd3dl
Y2FubWFfZXNvbWVsaXR0bGVkZXRhaWxfZXR0ZXJmX3JvbmVvZnRoZVNFQy1UZXZlbl9zd2V3b3Vs
ZHZlcl9fdWNoYXBwcmVjaWF0ZWl0aWZ5X3V0YWtldGhfdGltZXRvbGV0dXNrbm93U2luY190aGVj
b19tdW5pdHlpc3NvbWV0aF9uZ3RoYXRpc2Fsd2F5c2dvaW5nb19ub3RqdXN0ZHVyaW5nb3VyZV9l
bnRfd2V3b3VsX2xpa2V0b2NyZWF0ZWFub3Bwb3JfdW5pdHlmb19zdHJlbmd0aGVuaW5nb25nb19u
Z3ByX2plY3QgQW5kRm9yVHdvRnJlZVRpY2tldHNZb3VTaG91bGRTb2x2ZVRoaXNQdXp6bGVbLS4g
LzAzMDEwMjAxMDIwMTAxMDEwMjAyMDYwMjA3MDIwNTAyMEUwMjBFMDIwMTAyMDEwMTBFMDIwNzA0
MDQwODA4MDQwNTAzMTkwNzAxMDIwRDA1MjMwNTAyMDYwMjAyMzQwMzI3MDQzMjA0MTcwMzQ4MDYw
NzA0MTcwMjQwMEU0OTA2NjAwNDBDMDUxQTA3MTgwMzJCMDM1MTA2MzMwODg2MDUwRTAzMEYwMzY3
MDQxNTAzQTIwNV0=

The badge puzzle was also printed as a poster for SEC-T 2019. This version has issues and should not be used.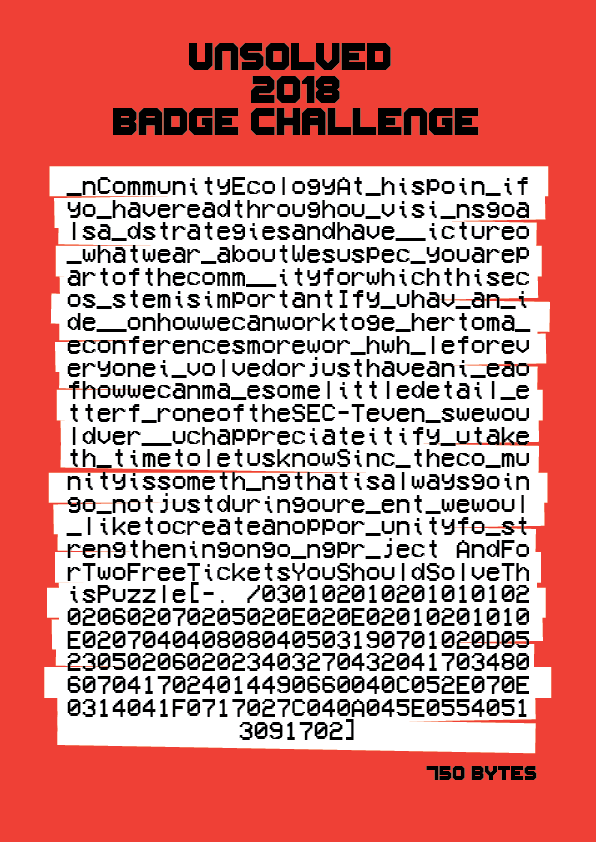 This badge was solved by Alve Björk on May 3:rd 2020
---
2019 (Solved)
The 2019 badge challenge was printed on one side of the plastic badge and so far no bugs have been found. This puzzle was made to be easier than 2018.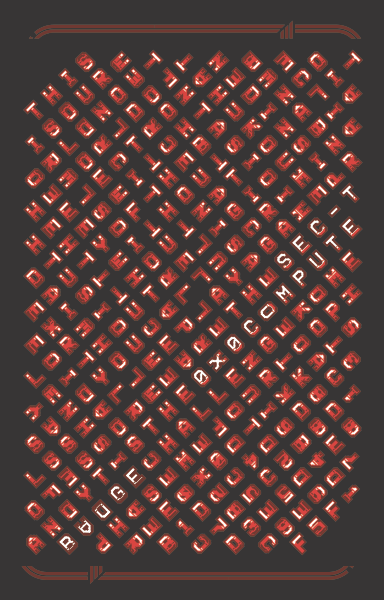 History:
A member of audience came up to me and said they were there to "face me for two free tickets". Clearly thinking this was the trick to winning.
I told them it wasn't me saying this but that they instead should do what the card told them, to the card, and not to me.
Human: Who is Andy T?
SEC-T: There is no Andy T… it should be read as "and YT"
The 2019 badge was solved by Carl Sundvall on October 14:th 2019
---
2022 (Solved)
The 2022 badge challenge was printed on one side of the plastic badge and so far no bugs have been found. This puzzle was made to be easier than 2019.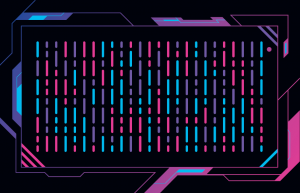 Human: is the entire puzzle present on the badge or are there hints on the lanyard etc?
SEC-T: The entirety of the puzzle is present on the badge itself and in locations pointed to by the information in the puzzle.
The 2022 badge was solved by Team Goolickers of Unciphered with Zonk Ruehl, Jerry McGuire and Max Cohen on the 19:th of September 2022
---
2023 (Solved)
The SEC-T 0x0F challenge was printed on the back of the conference badge and no bugs were found. The challenge is made up of three levels and was made to be a bit more difficult that 2022.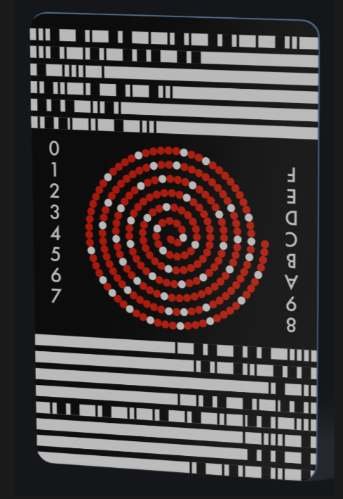 The 2023 badge challenge was solved by Shades on 22:nd of September 2023.